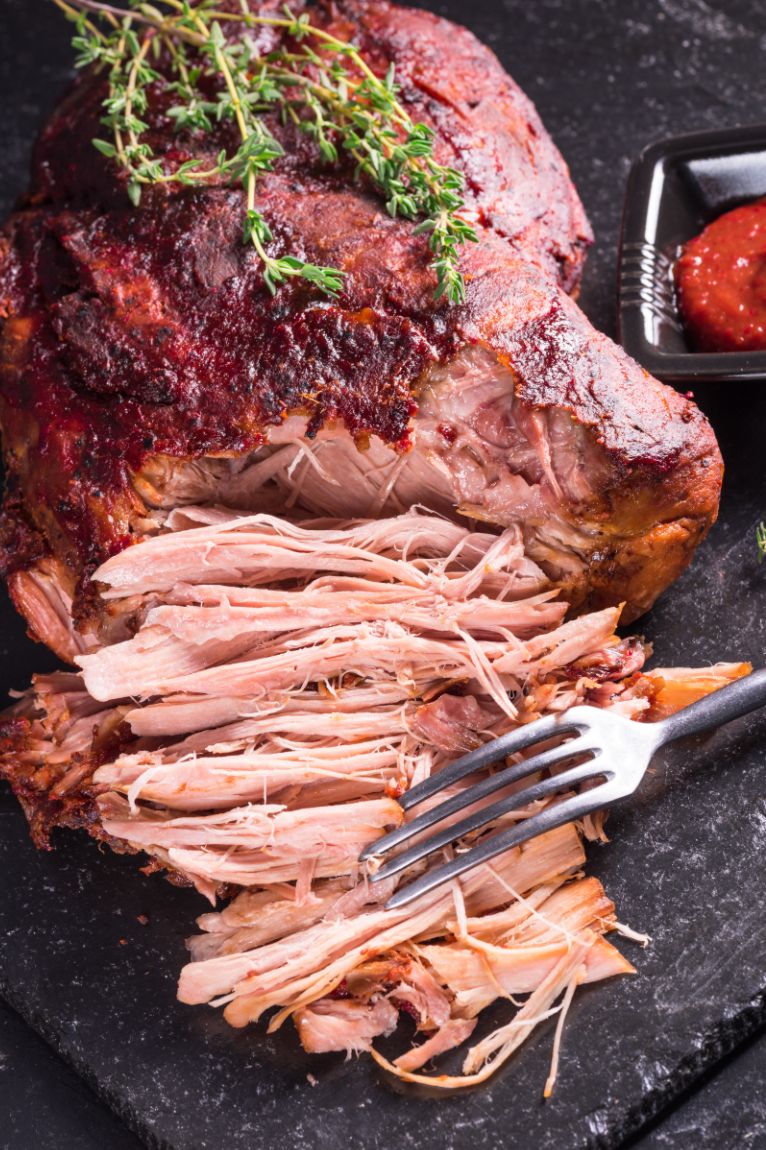 Pulled Pork for a Party or Crowd
​Dry rub – combine the following ingredients and rub them over the pork neck:  2 tbsp fennel seeds, 1 tbs paprika, 2 cloves garlic crushed, 2 tsp cumin, 2 tbsp brown sugar, 1 tbsp pepper.
Add pork to a casserole dish, slow cooker or camp-oven and cover with a cup of apple juice (or apples, beer or cider).
Slow cook at 150 degrees for 4 hours (check during cooking to see if more apple juice is needed).
Remove pork as whole and set aside.
To make sauce/gravy:  add the following to the casserole dish with juice from pork – 300ml of tomato passata, 1 tbsp dijon mustard, 1 tbsp worchester sauce, another ½ cup apple juice or beer or cider and bring to boil until thickens a bit.
Add pork back to the casserole dish and pull it apart with a fork.
The Coleslaw (definitely better than pre-made coleslaw); ¼ white cabbage, ¼ purple cabbage, 1 grated green apple, coriander and mint, 1 lime juice, 2 tbsp hoisin.  Chop them all up finely and put them together.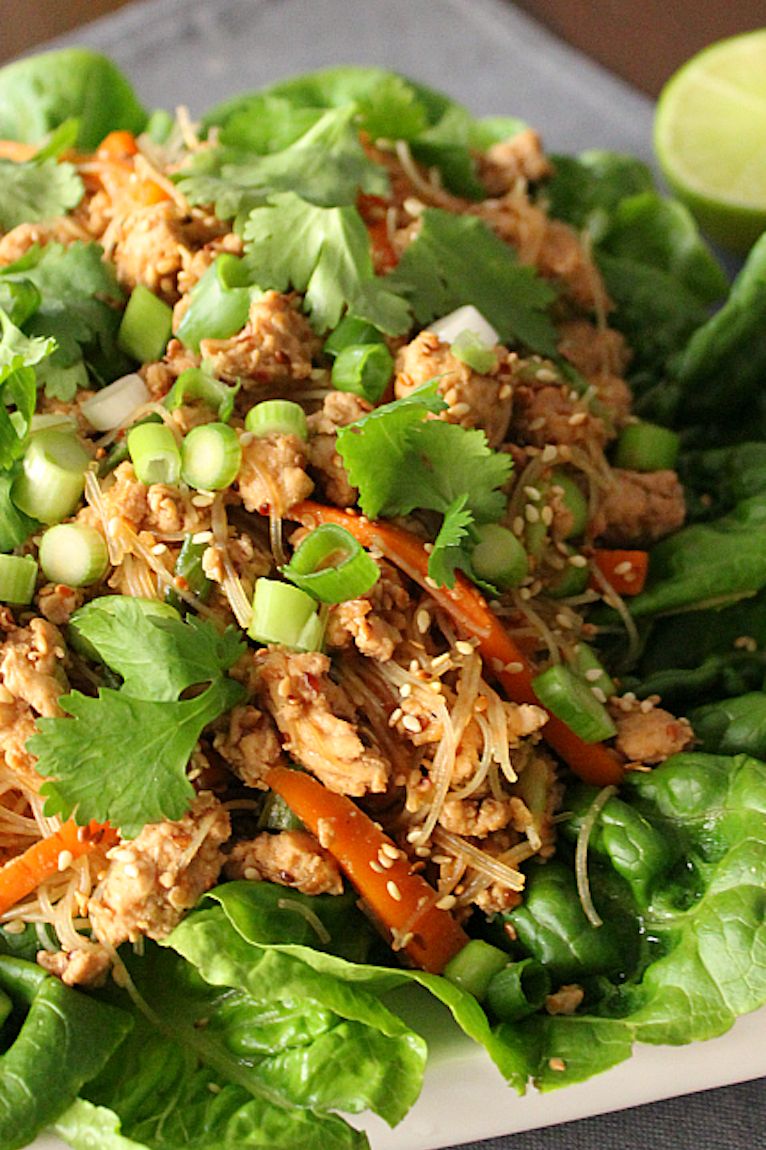 San Choi Bao | An Easy Healthy Meal
Ingredients:
1-2 iceberg lettuces (or cos as they are easier to make edible boats from but don't quite taste as good with pork as iceberg)
Splash sesame oil
500g pork mince
1 onion finely chopped
1 knob ginger coarsely grated or finely chopped
2 garlic coarsely grated or finely chopped
1 large red chilli (the bigger the chilli the less the heat) finely chopped
3 tblsp oyster sauce
3 tblsp soy sauce
Chinese rice wine
2 tblsp finely chopped spring onions (or mint or coriander)
½ finely chopped capsicum (if you want to make it go further and have more colour)
Method
Once all ingredients are chopped most of the work is done.  Heat oil in a wok on high, add onion, then garlic, ginger, chilli and then mince before garlic burns.  Once browed add oyster sauce and soy sauce.  Boil for a minute.  Once sauce thickens a bit, toss through spring onion/capsicum or herbs.  Serve in lettuce leaves.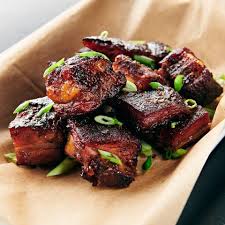 Cut strips of bacon (the thicker the better) into bite size pieces (say 2cm x 2cm) and rub each of them with brown sugar.
Line baking tray with non-stick paper and arrange bacon in a single layer on the tray. 
Bake in oven at 190-200 degrees for 20-25 minutes until caramelised. 
Watch closely so the sugar doesn't burn.  Remove from the oven and allow the pork to cool and crisp.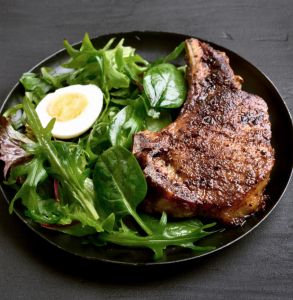 Succulent Pork Steaks with the 6-2-2 Method
Cut the pork steaks 2cm thick.
Preheat your pan or BBQ plate. 
Cook the steak on one side for 6 minutes.
Turn once for 2 more minutes.
Remove the pork from the pan or BBQ plate without turning it over. Let it rest for 2 final minutes, allowing the juices to settle so its nice and tender.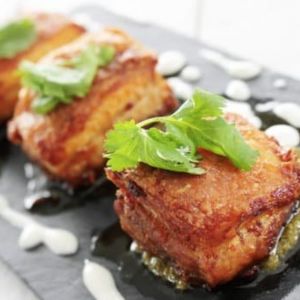 For more great pork recipes, go to: